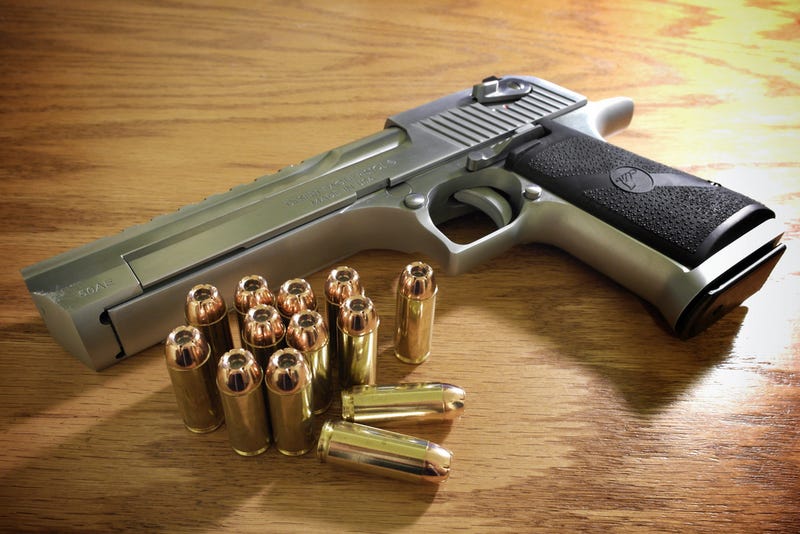 Norman County Sheriff Jeremy Thornton said in a statement that Monalisa Perez of Minnesota was arrested after she shot her boyfriend Pedro Ruiz III, 22, in the chest. According to court documents, she shot him with a gold Desert Eagle .50 caliber handgun — considered one of the most powerful pistols in the world — in the grass outside their home while he held up a hardcover encyclopedia to block the bullet. 
Yes, it was for a YouTube stunt.

Would you believe me if I told you it was golden as well?