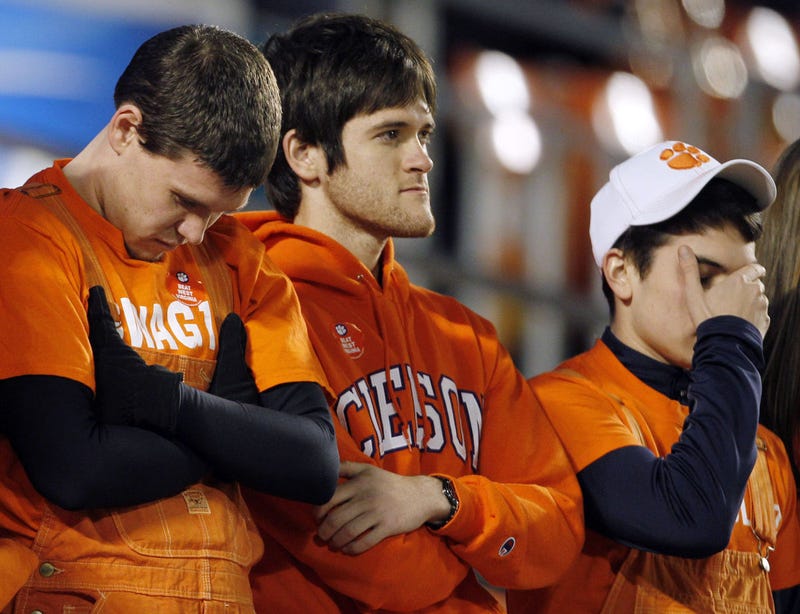 It's Saturday morning, and we already have two shockers that affect the future CFP showdowns. Cal killed Washington State and Syracuse (?!?!) shocked Clemson last night to throw everything the pollsters thought on Thursday into total disarray. If you like chaos, this is delicious. If you want more shockers, there's plenty of games that could satisfy your appetite today.
Because of the sheer amount of games, there's no way that I am going to suggest what to watch. There area couple that could turn out differently than Vegas' predictions, and I'll invite you to tell me which ones those will be. Texas is playing Oklahoma in the annual Red River Rivalry at the Cotton Bowl, and you'll be reminded why rivalry games' outcomes can't be predicted by previous records alone. Toss the numbers out the window, because this shit is personal to the players. Watch this game, because it'll be fun.
Otherwise, here's today's matchups. Sorry for differing scale of the pics.
Who wins? Who loses? Who gets kicked to the curb like four day old seafood, and who will shock you worse than a faulty Tesla battery? It's anyone's guess today. I won't even try. You're welcome to, though.
Also, it's 8:57, AND OU STILL SUCKS!