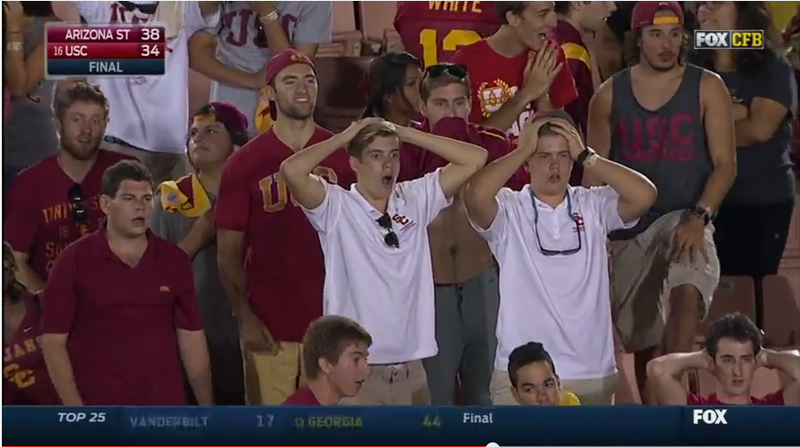 Welcome to Saturday, and WEEK FIVE of the season! If you went out last night/slept, you probably missed the first upset of the weekend. Let's see if there could be more today!
A mediocrely-ranked Washington State (16) took lessons from Tom Herman and ended up beating USC (5) with a field goal with 1:40 left on the clock. I don't know if the PAC-12 ever learned the lesson that we in the Big XII knew well, so I'll spell it out: NEVER SLEEP ON MIKE LEACH. They don't call him "the Mad Scientist" for nothing.
Honestly, today's games are a bit underwhelming. The closest spread of any top 25 team's game is -7.5. While there are some closely ranked games, they aren't really expected to be humdingers. But there are a couple of games that might have the opportunity to beat the hype.
Georgia (7) playing in Knoxville against Tennessee, Mississippi State and Auburn, and yes, even Vanderbilt visiting Florida might show some promise. Clemson and Virginia Tech for a later game might be better than advertised too. Otherwise, it's a toss up as to which games will be blow outs and which games might be close.
Here's today's schedule, in CST:
For my "I hope the meteor wins" game of the week, it's USF and East Carolina. Because Charlie Strong, USF isn't in southern Florida, and no one would miss East Carolina if the school disappeared.

Which games do you want to watch? Which games will be better than expected? Who sucks (hint: it's oklahoma)? Say your piece and have a damned good day.