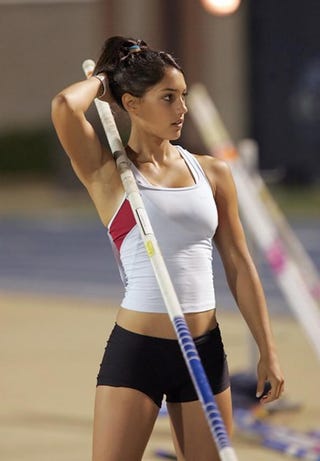 Remember her? Allison Stokke (I also just learned her name, so don't feel bad) who "broke the internet" by basically being hot. Yeah, ok, so why am I bringing this up? Well, I was watching Golf at a restaurant, and saw this:
And sure enough, she is dating Rickie Fowler. I actually thought that was pretty cool, for no reason, but I like Rickie Fowler. They also went to the zoo in Columbus, which I've been to.
She's still a pole vaulter, and a fitness model. Just thought it was interesting.